Mother and Child Retreat
Bali, Indonesia
22 - 28 September, 2018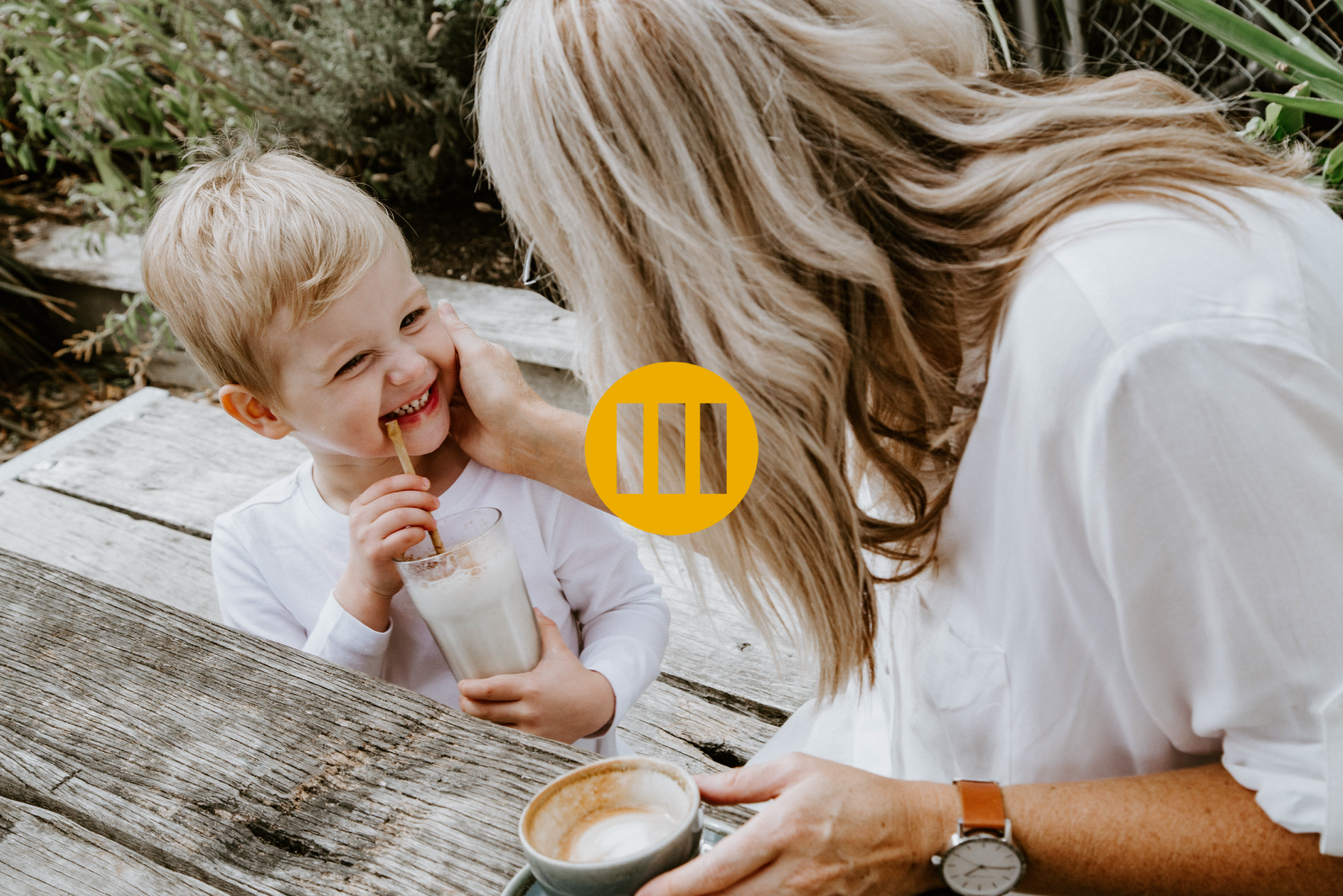 A yoga retreat holiday for mother and child. Time away for you, and precious time to connect with your little one. Get ready to be whisked away for a magical week at one of the most spiritual destinations in the world, the beautiful bali.
Rest. Rejuvenate. Reconnect.
Having a child is one of life's most grounding events. You find out new things about yourself you never knew and of course, finding room for a tiny new person certainly tips life on its head.
For some, having a child can mean loss of identity, difficulty in understanding where career now fits and for others it is an incredibly uplifting and positive experience – many of us feel all of these emotions and more.
Each and every one of us responds differently to our own set of experiences and this is where the Parent and Child Retreat comes in.
We are here to provide you with a week of incredible experiences to share with your child, whilst you immerse yourself in our beautiful community and take some time to recharge.
In this busy world we live in, it's easy to lose sight of what's really important. By attending the retreat you'll find space to reconnect with yourself and have the opportunity to connect and grow further with your child. You'll also get the chance to connect with like-minded mamas and grow your community.
This is also why we've chosen Bali. It's an island rich in tradition where community is cherished and anak-anak (children) are celebrated. Bali's deep cultural values & beliefs align with our philosophy and purpose; the importance of family and 'extended family', community and communal living, deep connection in relationships and harmony. This is why we believe it's the perfect location for our Mother and Child retreat.
WHAT TO EXPECT
More than anything, we want you to come into the experience without any expectations. Expectations ruin our ability to live in the moment and that's all we want you to do over this week. However, there are some things we ensure you will experience during your retreat:
an environment to elevate your soul
warm and inviting accommodation
loving nannies to support you and ensure you get the rest you need
mindful movement in the form of yoga and pilates to strengthen your core and clear the mind
locally sourced food to nourish you and your child
and a whole lot of pampering
The week is designed to help you mindfully set your intentions, reflect on your values and tap into your strengths. You will walk away feeling rested, relaxed and strong thanks to our program of mindfulness, meditation, yoga and of course delicious nourishing food.
WHAT'S INCLUDED
Six nights boutique accommodation in a beautiful location for you and your child/children (we welcome babies and children of all ages)
Welcome and closing circle - connecting our mama community
Beautiful welcome gift (a little something for you and your child)
Daily morning yoga class for mother
Relaxing 60 min massage (onsite)
Revitalizing 60 min facial (onsite)
Manicure / pedicure (onsite)
Inspirational mama workshops (babysitter provided)
Mindfulness techniques
Coaching session
Creative children's program (Nanny to child ratio 1:2) every morning for four hours
Mother and child yoga class (depending on age of children)
Mother and child Canang Sari - little flower baskets and offering (a traditional Balinese daily ritual)
Daily breakfast, lunch and three dinners provided for you and all meals for children (prepared with love, meals are delicious, wholesome and nourishing)
Daily snacks, organic smoothies and fruit
Unlimited herbal teas and mineral water
Daily room cleaning
Yoga mats, towels, bed-linen, WiFi access
Airport return transfers to and from Bali accommodation
AND WHat's not?
Any required flights, shuttles/transport from home to airport (including taxi or car rental)
Expenses for any meals outside of the retreat or excursions off-site
If you would like to bring a second child, we are happy to accommodate at an extra cost, subject to availability.
VILLA LIVING
Nestled amongst the sprawling rice terraces of Umalas, our Villa is an exclusive boutique style accommodation offering mother and child a superb tropical island getaway.
The retreat's eco-friendly design boasts several beautiful handcrafted bamboo structures with many indoor and outdoor lounge, living & dining areas. The open air bamboo studio and Balinese day spa provide the perfect space for yoga and massage, while the pool area and surrounding gardens are the heart of the retreat. Mothers and children alike will find the Villa space calming, relaxing and inspiring. Perfect for re-connection, sharing, mindful practice and igniting creativity.
All suites and rooms are beautifully decorated with locally sourced Balinese furnishings and include private bathrooms, air conditioning and internet wi-fi access. There is a range of accommodation options available to suit all budgets.
Pool Suites AUD$3,200
Beautifully decorated and spacious room overlooking the rice terraces and infinity pool with own patio area (2 available)
deluxe pool rooms $3,150
Sister of the Pool Suite. Slightly smaller, but boasting spectacular pool & rice terrace views and endowed with a beautiful airy design and high thatched ceilings (3 available)
Pool ROOMS AUD$3,000
She might be the smallest of the Villa rooms, but the Pool Room offers some of the best views. Wake up to the sun rising over the rice terraces and infinity pool – need we say more? (2 available)
PALM ROOM $2,500 - $2,750
The Palm Rooms are located in the quietest corner of the hotel away from the pool with a more relaxed groovy theme. There are ground floor and first floor rooms that are lovely and spacious and can also be split into twin beds on command!!
Upstairs $2,750 (4 available)
Downstairs $2,500 (1 available)
If you are in search of spiritual awakening, beachside relaxation, surfing or yoga, Bali has something for everyone.
We welcome mothers and children from around the globe to join us for what is destined to be a spell bound experience for all.
If you still have more questions, please check out our FAQ page here.